Save
Save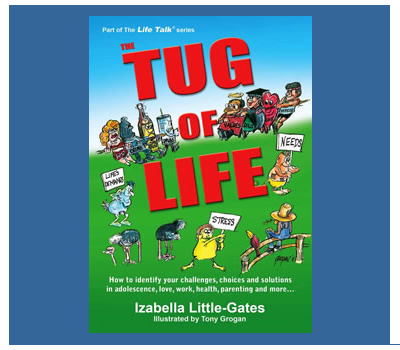 I wish I'd had Tug of Life long ago. It would have changed my life!'
Save
Save
If there's one book you'd be smart to hold on to your whole life through, it's this one!
Save
Save
Save
Save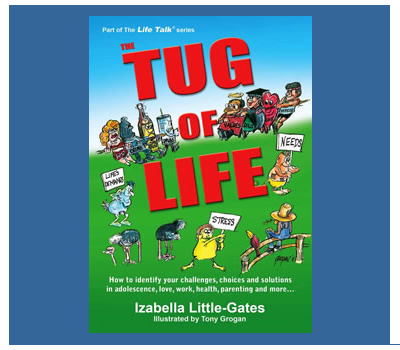 Tug of Life is an invaluable and life-changing methodology - all our young people and families should use it!"
Save
Save
I am still glowing from all the good things that parents and heads have said to me about the impact you made
Organisation Background
The Life Talk Forum is a South African non-profit organisation dedicated to empowering young people to become their best selves by making life-enriching choices; and equipping parents for proactive parenting. It strives to help create happy, successful and fulfilled youth, guided by sound values – and it is committed to making the adolescent journey smoother for both teens and parents. Information is disseminated through relevant newsletters, social media, as well as through various talks and programmes.
It all started back in 2004, when Izabella Gates (author names Izabella Little and Izabella Little-Gates) wrote her first book, the best-selling Life Talk for a Daughter. Emails flooded in from teens and parents, and these prompted her to assemble a panel of psychologists and counsellors and the Life Talk Forum was born. Izabella subsequently wrote Life Talk for a Son and Life Talk for Parents, and most recently The Tug of Life, and the rest as they say, is history.
The Tug of Life is both a book and a game plan for life. It is a guide to unpacking the complexities of life by identifying its choices, challenges and solutions. Utilising a unique and entertaining approach, the book provides a simple way of identifying what's taking place in the various situations encountered in adolescence, at work, in marriage, parenting, health, aging and in other aspects of life.  The book underpins the Life Talk initiatives and it inspires debate about many of the key issues facing everyone (young and old) in today's demanding world. "Essential reading for all adolescents, adults of all ages and families."
Our Objectives
To raise awareness about challenges, and stimulate debate about choices and consequences.
To focus on solutions and helpful aspects.
To promote values and virtues.
To empower people to take control of their lives in order to achieve their desired outcomes.
Introduce The Tug-of-Life terminology and methodology into all aspects of life, thereby facilitating a solution-based approach.
To galvanize the whole world into action – and into 'tugging' where it counts!
Izabella Gates
Izabella (aka Izabella Little and Izabella Little-Gates) is the founder and Managing Director of the Life Talk Forum, and author of the Life Talk and Tug of Life books. One of her key focus areas is to get teens and young adults thinking about their choices and actions. A question that Izabella has posed to tens of thousands of teens is "Who do you want to be and what outcomes do you want?". She encourages teens to avoid any behaviour that leads them away from their ultimate "Goal Person". The many enthusiastic emails that she receives from teens and young adults bear testimony to the powerfully positive impact that her question has on their decisions and actions. Many of the valuable lessons Izabella learnt through her own diverse experiences are contained in her books. She appears frequently on TV and radio programmes, is often quoted in the print media, and gives a number of talks.
Nicoleen Davies
Nicoleen is based in Johannesburg and, having a corporate background, is responsible for business development for Life Talk Initiatives. Nicoleen liaises with schools and corporates, and manages the team of Facilitators who deliver the talks and workshops.  Her focus is growing the Life Talk initiatives in a sustainable manner to help the organisation to realize its objectives.
Tracy-Leigh Kinsey
Tracy-Leigh Kinsey is a life skills coach and self-esteem elevator for children and teens. Based in Johannesburg, Tracy develops and facilitates workshops and talks for children, teens, teachers and parents, and she provides one-on-one coaching for clients who require extra support. Tracy is a Brain Gym Facilitator and includes Brain Gym practices in all of her work to assist her clients to reach their full potential. She is also a freelance writer, writing for magazines such as teen magazine TeenZone. Tracy believes that high self-esteem is associated with solid problem-solving skills and she is passionate about creating an environment where children, their parents and teachers can improve these essential skills.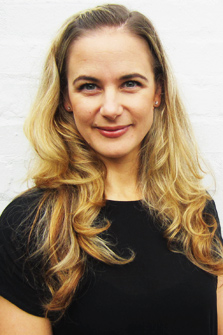 Natasha Swift
Natasha is a Cape Town based Certified Professional Life Coach as well as Parent /Teen Coach and proud to be a part of the Life Talk Team. In addition to facilitating talks and workshops for Life Talk, she has a private practice supporting teens (as well as their parents) to navigate the challenges of the teen years. Her passion is to guide teens to be leaders in their own lives, to live with vision, to develop a healthy self esteem, manage stress and effectively relate to others.
Izabella, Nicoleen and Natasha make up the extraordinary core team of driven, enthusiastic, high-energy, fun and passionate "Life Talk" women. People are constantly amazed at the volume and quality of work and output achieved by this dynamic group. Together they have initiated a number of life-changing initiatives and they are committed to getting everyone "tugging" for a life that is successful, fulfilling and happy.
We've got you covered!
Our best-selling books offer teens, young adults and parents practical insight into life's various issues and challenges.