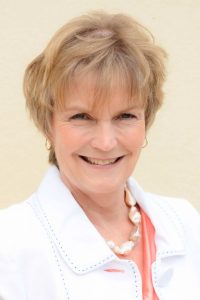 Izabella Gates is the Founder and Managing Director of the Life Talk Forum, and the author of the Life Talk and Tug of Life books. The company focuses on empowering young people to make life-enriching choices, equipping parents for proactive parenting (while subsequently benefiting children and teens with key life skills), and ultimately inspiring all families to thrive while facing life's ongoing challenges and hurdles.
The editorial team recently sat down with her for a few minutes, where she gave valuable insight into her journey and learnings with the organisation so far. She also talked about the challenges facing teenagers in the technological age, while alluding to whether she has considered writing any new books in the near future.
Why did you decide to start the Life Talk Forum Organisation?
I received thousands of emails from teens and parents in response to the Life Talk book series, so I had to source a panel of psychologists to help me answer the overwhelming response. This provided us with a bird's-eye-view of the youth and parenting world, and resulted in the concept behind Life Talk Forum.
What can you tell us about the contribution it makes in improving the wellbeing of others?
We give talks, and run workshops and programmes for children, teens, parents, educators and companies' employees. We also send out parenting tips and newsletters to our subscriber base.
The talks for children and teens empower them to make good, life-enriching choices, and provide them with key life skills. The parenting workshops equip parents to be proactive, and provide key parenting skills and tips. The corporate Tug of Life programmes focus employees on the results, costs and implications of choices, thereby enhancing productivity and wellness.
What has been the biggest highlight for you on the journey so far?
Seeing the powerful impact that the Tug of Life methodology has on young people's lives. By focusing them on their choices, actions and desired outcomes, it triggers behaviour change and helps them to take charge of their lives. Every enthusiastic report we receive is a highlight!
What has been one of the more difficult challenges you've had to face along the way?
Funding (and finding sponsorship) is our toughest challenge. So many of the schools and communities we work with can't afford to pay us for our services and books, so our reach is restricted by lack of available funds. This does not discourage us, however, on the contrary, it drives us to keep going to ensure maximum impact on the ground, especially where there is a greater need for support and guidance.
Your published works form a big part of Life Talk Forum's vision. Who would you say is the ideal reader of your books?
I has been wonderful to meet readers of all ages over the years, especially for the Tug of Life (which caters to all ages), but we predominantly see teens and young adults reading Life Talk for a Daughter and Life Talk for a Son, and parents and educators are the focus for Life Talk for Parents. I am happy with anyone taking a life lesson from any of my books, whenever they may need it and wherever it helps them in the challenges they are facing.
Is there a specific reader feedback story that sticks out in your mind?
The feedback that means most to me came from a 15 year-old girl who wrote to me saying "Thank you for saving my life." She had planned on taking her own life that week, when she stumbled onto a copy of Life Talk for a Daughter in the school library. I have a couple of similar stories and it is always rewarding to know that our work makes a true impact where necessary.
What do you consider to be the biggest challenge facing teenagers in 2017?
Bad choices are the biggest challenge because they derail so many lives, especially when it comes to alcohol, drugs, bullying and sex. Teenage years can be volatile and modern technology and the challenges it brings doesn't necessarily always help in making those years the easiest.
What is your wish for people embarking on the parenthood journey?  
For parents to be proactive in terms of keeping informed about the challenges young people face, focusing on building strong, ongoing communication about values, challenges, solutions, boundaries and more. Another big factor to keep in mind is to remember to help their children to develop positive self-esteem right from the start. Other than that, it is a daunting, but exciting ride, so best they hold on and enjoy it too!
Where do you see the Life Talk Forum organisation in ten years?
In ten years we would like to be influencing lives throughout South Africa, Africa and other continents. To achieve this we will continue working with schools, corporates, faith-based institutions and other interested organisations. Our goal is to empower millions of young people and families to make the best choices, and to equip them with life skills that will enable them to lead successful, fulfilling lives that are based on sound values.
Have you considered writing another book in the near future?
Yes, I'm actually writing right now, but more on that soon! (laughs)
The Life Talk & Tug of Life books are all available to buy online. For any questions and queries, you can reach out to the team via the Contact page.